Skip to Content
Straightening Teeth With Invisalign® Orthodontics
Let the professionals at About Smiles Dentistry discreetly straighten your teeth with Invisalign® orthodontics. Our Annapolis, MD practice offers this treatment because it is highly effective without ruining your smile. Orthodontics is a dental branch that specializes in diagnosing, preventing, and treating face, jaw, and bite irregularities, known as malocclusions. A primary concern of orthodontic patients is the aesthetic impact of dental braces on their smiles. Unattractive metalwork is unsightly and uncomfortable. Invisalign® treatment uses a series of clear, plastic aligning trays custom-made for your teeth and treatment plan. We change the trays every several weeks, and you can remove these aligners for special occasions.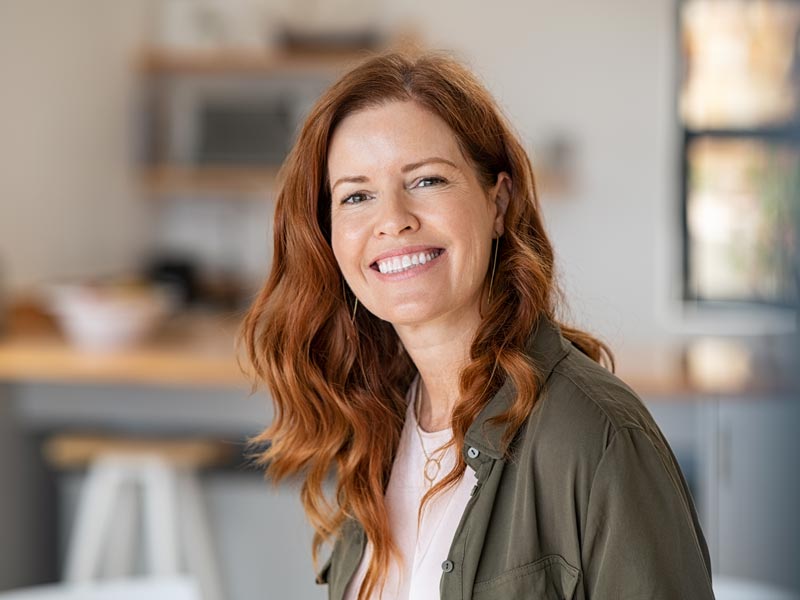 Invisalign® Treatment Resolves Various Problems
Invisalign® corrects the same alignment issues as traditional metal braces without brackets or wires. The removable aligners are nearly invisible while gradually shifting your teeth to their correct positions. We can use this treatment option for any of the following dental problems:
Overcrowding – Too little space for teeth to align normally inside your mouth.
Large Gaps Between Teeth – Space between teeth due to issues like abnormal jaw growth or missing teeth.
Crossbite – Common dental issue where one or more upper teeth bite inside the lower teeth.
Overbite – The upper teeth project further than and sometimes completely cover the lower teeth.
Underbite – Opposite of the overbite, where the lower teeth project further than and sometimes completely cover the upper teeth.
Common Questions About Using Invisalign®
What advantages does Invisalign® have over veneers and traditional braces?
Invisalign® trays are completely removable, meaning you need to stay committed and disciplined during your treatment plan. The trays are also comfortable and nearly invisible. Unlike veneers, Invisalign® actually straightens your teeth.
What does the treatment involve?
We devise an initial treatment plan before we custom-create your alignment trays. To fabricate the trays, we take three-dimensional digital images of your entire jaw. These images let our dentist move individual teeth and view the jaw from any angle on the screen. Once we finish planning, we make your unique aligners. A plan typically includes 20 to 29 sets of aligners, but this can vary with individual cases.
What should you consider while wearing your trays?
It may take you several weeks to get used to Invisalign® treatment. Always keep your trays in, except when eating, drinking, or brushing and flossing. Always remove your trays when eating or drinking because food can get trapped between the trays and your teeth, leading to tooth decay. You will typically move to new trays every two weeks.
Annapolis, MD Depends on About Smiles Dentistry
About Smiles Dentistry proudly offers Invisalign® orthodontics to our patients. If you have alignment issues and need a discreet treatment plan to correct your smile, let our team determine if Invisalign® is a suitable option for you.
Schedule Dental Care at About Smiles Dentistry