Skip to Content
Porcelain Veneers to Perfect Annapolis, MD's Teeth
About Smiles Dentistry wants our patients to have a beautiful smile, free of flaws with long-term results. One excellent cosmetic treatment option we offer at our Annapolis, MD practice is porcelain veneers, such as Lumineers. These very thin and durable pieces of tooth-shaped porcelain are custom-made in a professional dental laboratory to fit certain shapes and colors. We bond them to the front of your teeth to correct dental imperfections and create an attractive smile. Our dental staff can use veneers to reshape your teeth and enhance your smile completely. Veneers often work as alternatives to crowns, and they are an ideal method of resolving various dental conditions.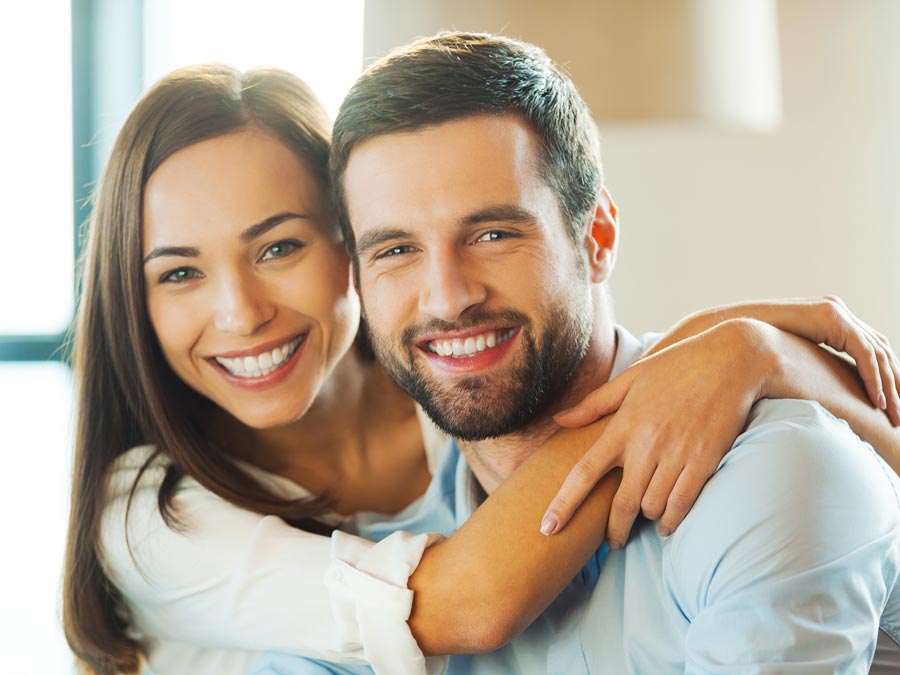 Dental Conditions Fixed by Porcelain Veneers
While porcelain veneers are highly durable and give you a beautiful smile for many years, they are not permanent and will need replacement eventually. This is the case with most dental restorations. However, veneers are an excellent long-term solution to many dental issues affecting your smile. Our dentist will examine your teeth and let you know if porcelain veneers are an option. For patients who do find veneers as a suitable treatment option, here are some of the dental issues these restorations can correct:
Crooked Teeth
Misshapen Teeth
Worn or Chipped Teeth
Teeth that are Too Large or Small
Unwanted or Uneven Spaces
Severely Stained or Discolored Teeth
To Cosmetically Create a Uniform, Beautiful Smile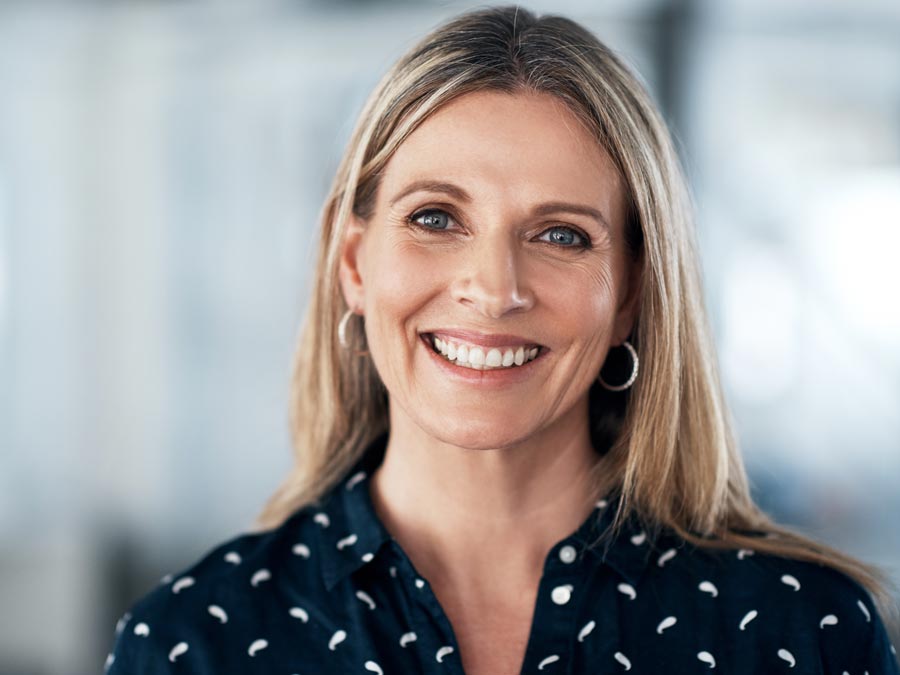 Steps in the Veneer Application Process
It usually takes two visits to complete the process of applying veneers, and patients typically need little or no anesthesia for the procedure. We prepare the teeth by lightly buffing and shaping their surfaces to make space for the veneers' thickness. After that, we take a mold, or impression, of the teeth, and you and the dentist will choose a shade or color. During the second visit, we cleanse the teeth using special liquids to ensure a durable bond. After placing bonding cement between the tooth and veneer, we use a special light beam to harden and set the bond. You will get care instructions for your new veneers. These instructions include how to brush and floss properly and keep regular visits to the dentist to aid in the veneers' life.
About Smiles Dentistry Covers Your Dental Flaws
If you have unsightly dental issues like chips, stains, or worn teeth, About Smiles Dentistry can correct your teeth with porcelain veneers. These cosmetic restorations are an excellent way to resolve dental flaws and give you a perfect smile.
Schedule Dental Care at About Smiles Dentistry