Skip to Content
Perfect Your Smile With Cosmetic Dentistry
If you dream about a mouthful of bright, beautiful teeth, About Smiles Dentistry has a collection of safe and effective cosmetic dentistry treatments for Annapolis, MD patients. Problems like stains or discoloration, chips, cavities, and damaged or lost teeth are all fixable with fillings, crowns, bridges, veneers, and teeth whitening. Our dental staff is well-versed in all these procedures and produces the best possible results.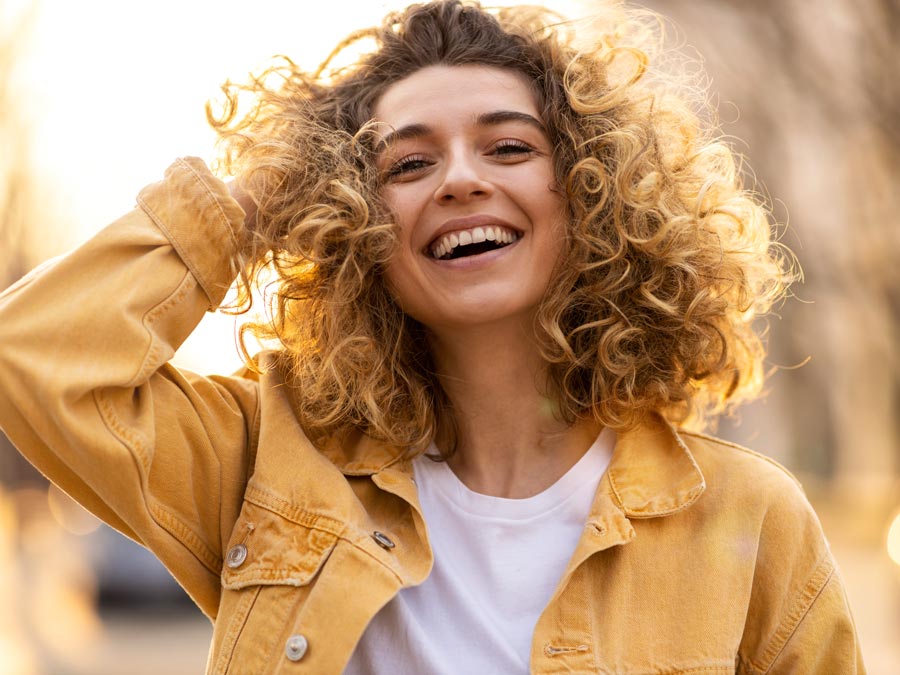 Cosmetic Services for Beautiful Teeth
Perfecting your smile may take professional expertise and treatment options. About Smiles Dentistry offers our patients all the following cosmetic services:
Composite Fillings
We fill cavities and fix cracks and fractures using a tooth-colored composite material after removing the affected tissue from the tooth. Composite fillings are one of the most widely used options because we can closely match the color to your teeth and use them in your mouth's more visible areas. These fillings are very durable and last for years, but we will have to replace them after some time.
Porcelain Crowns (Caps)
A crown, or cap, encases the entire tooth to restore its shape and size while protecting and strengthening it. Porcelain crowns are the most popular since they closely resemble your natural teeth. We make these crowns to match your tooth's size, shape, and color. They are very durable and will last for years before needing replacement.
Porcelain Fixed Bridges
These fixed or non-removable appliances replace missing teeth with realistic porcelain pontics (artificial teeth). A porcelain fixed bridge closely matches your natural teeth and anchors to the adjacent teeth using crowns. This bridge fills the gap where you have lost one or more teeth. These durable replacements will last many years before needing replacement or re-cementing.
Porcelain Veneers
A veneer is a very thin piece of porcelain that is custom-made to match or enhance your tooth's shape and color, and we bond it to the front of the tooth. Dentists use porcelain veneers to correct various conditions, including crooked, misshapen, or discolored teeth, uneven spaces, oddly sized teeth, and chipped or worn teeth.
Teeth Whitening
We use this non-invasive treatment to change your natural tooth enamel's color and enhance your smile. Getting whiter teeth has become dental patients' number-one cosmetic concern. Common reasons to whiten your teeth include yellow or brown stained teeth, normal wear of your outer tooth layer, and fluorosis or excessive fluoridation during tooth development.
About Smiles Dentistry Serves Annapolis, MD Patients
Let About Smiles Dentistry's caring and professional team resolve stains, decay, and other dental damage with our cosmetic treatment options. We offer quick and safe procedures using high-quality materials so that you can have a beautiful smile.
Schedule Dental Care at About Smiles Dentistry